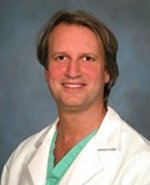 Dr. Michael David Rosen is a plastic and reconstructive surgeon in Toms River, New Jersey. His practices are located in central New Jersey and include a new state-of-the-art surgical center and medical day spa. Dr. Rosen has pioneered the concept of combining cutting edge plastic surgical techniques with the long proven benefits of high quality spa treatments to maximize his clients results. As the medical director of the Mediterranean Spa he believes that true beauty can only be achieved when both the body and mind are treated in concert. The Mediterranean Spa goes above and beyond the traditional spa experience by fusing beauty with medicine to create a variety of treatments that provide lasting benefits. We use the finest products and equipment that have been clinically proven to deliver results that leave you feeling relaxed, rejuvenated, revitalized and beautiful.  Dr. Rosen has personally selected his highly talented and specially trained staff of technicians. You can relax in comfort knowing that the spa is under the supervision and guidance of Dr. Rosen. The Mediterranean Spa offers treatments like no other, in an environment designed to nurture your skin, body and spirit.
Undergraduate:
Rutgers University, New Brunswick, NJ, BA, 1981
Medical:
Hahnemann University School of Medicine, Philadelphia, PA, Doctor of Medicine, 1985
Residency:
Surgical Residency-Monmouth Medical Center, Longbranch, NJ 1985-1990
Plastic Surgical Fellowship:
Tulane University School of Medicine, New Orleans, LA, 1991
Division of Plastic Surgery, Fellowship in Plastic & Reconstructive Surgery
Certifications & Professional Recognition
Board Certified in 1998 by the American Board of Plastic Surgery
Societies, Memberships, & Affiliations
Phi Lambda Kappa Medical Fraternity
Medical Society of Ocean County
New Jersey State Medical Society
Contact our staff to find out more about our reconstructive surgeon. We have offices in Monmouth and Ocean County, New Jersey.